New micro-logistics delivery hub opens in Pimlico to provide zero-emission deliveries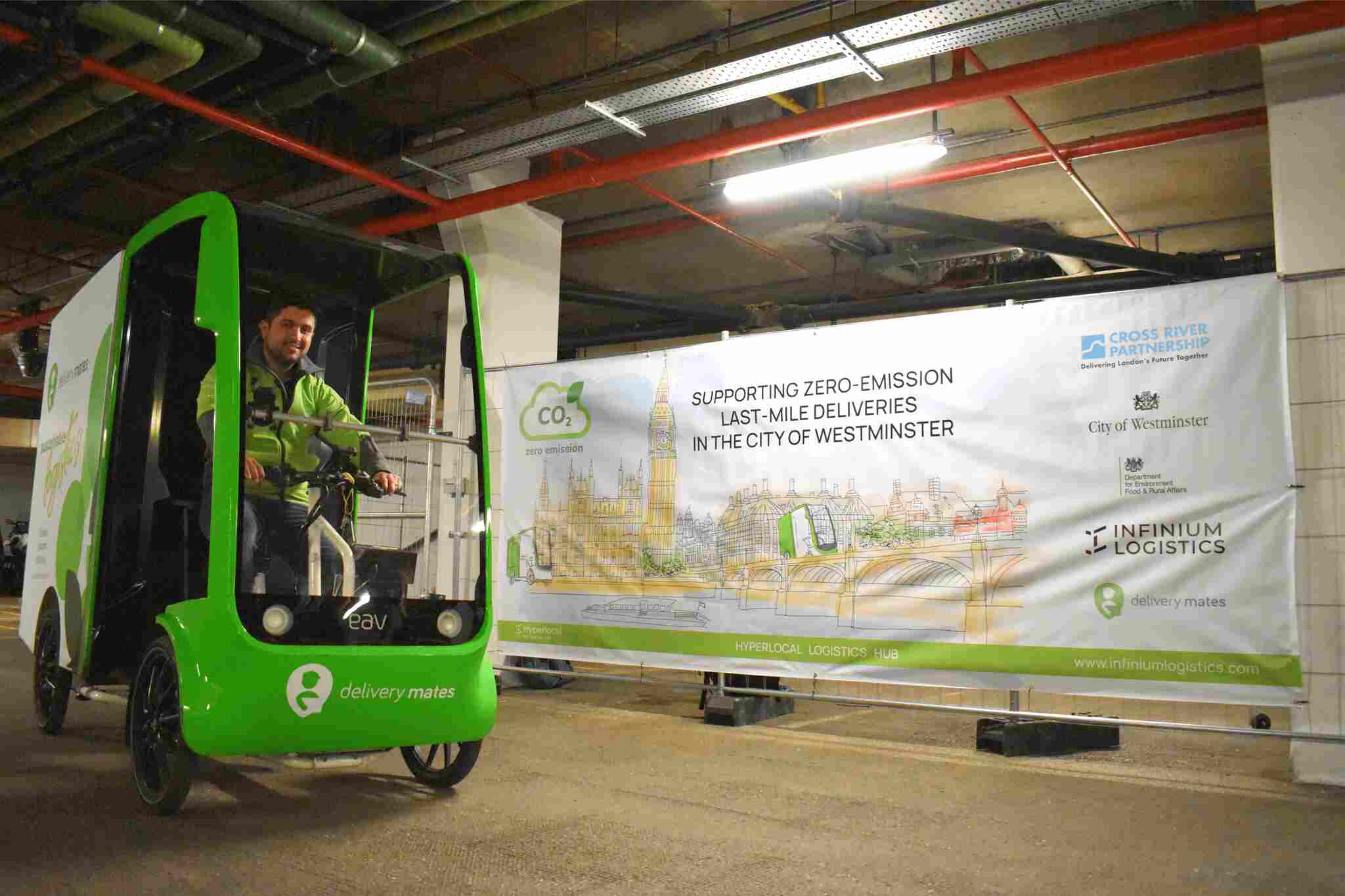 We are thrilled to announce that we have been appointed to run a new logistics microhubin Pimlico, London. The hub, which will operate for six months, is part of the Clean Air Logistics for London programme and is funded by Cross River Partnership and Westminster City Council.
Our team will use EAV Electric cargo bikes to deliver online purchases to residents and businesses in the area, reducing congestion and pollution.
We operate five other London hubs and shared essential data and insights, such as CO2 emissions savings and the number of parcel collections and deliveries.
This new hub in Pimlico will further strengthen our capability to deliver sustainable logistics to customers, residents, and local retailers.
Our Chief Operating Officer, Kevin Savage, said: "We are hugely proud to be working with all the partners on this exciting project. We look forward to playing a part in reducing congestion, removing emissions, and creating a safer delivery environment for all stakeholders within Westminster.
Opening a Micro Logistics Hub in Pimlico is a significant step towards achieving our mission of sustainable last-mile deliveries."